Travel Looks ft. ZU: Diwali Vacation Fashion
As the festival of lights approaches, it's time to illuminate your travels with style. Join us on a journey through the art of travel fashion, featuring ZU's exceptional collection. Let's curate the ideal Diwali vacation wardrobe that seamlessly blends comfort, functionality, and trend-setting fashion.
Things to Look for in Men's Travel Outfits:
When curating your men's travel wardrobe, prioritize both comfort and versatility. Opt for fabrics resistant to wrinkles, ensuring a consistently polished appearance throughout your journey. Embrace a palette of neutral colors, facilitating effortless mix-and-match possibilities for various outfit combinations.
Prioritize lightweight layers to seamlessly adapt to fluctuating temperatures, allowing practicality without sacrificing style. Essential to your travel ensemble are functional accessories, such as a well-organized backpack for convenience, and comfortable shoes designed for exploration on the go.
This thoughtful approach ensures a well-rounded and adaptable wardrobe for a seamless travel experience.
A) Comfort:
Comfort is paramount in men's travel outfits. Look for fabrics like cotton or blends that offer breathability and a soft touch on your skin. Opt for relaxed fits to allow ease of movement during long journeys. Consider clothing with stretch elements for added flexibility, ensuring you stay comfortable from departure to arrival.
B) Functionality:
Choose outfits that serve multiple purposes. Look for pieces with ample pockets to keep essentials like passports, tickets, and gadgets easily accessible. Convertible elements, such as zip-off pants or jackets that transform into vests, add versatility to your wardrobe, adapting to different climates or activities during your travels.
C) Durable:
Durability is key for men's travel outfits. Select clothing constructed from robust materials that can withstand the rigors of travel, whether it's the abrasion of backpack straps or the constant in and out of different environments. Quality stitching and reinforced seams contribute to the longevity of your garments, ensuring they remain in top condition through various adventures.
D) Fashionable:
While comfort and functionality are crucial, don't compromise on style. Choose men's travel outfits that reflect your personal fashion taste. Look for pieces that seamlessly blend comfort with current trends, allowing you to make a statement wherever your journey takes you. Consider versatile colors and styles that can be mixed and matched to create different looks, ensuring you stay stylish on the go.
ZU Outfits Perfect for Diwali Vacation:
ZU offers a diverse range of men's luxury fashion, from stylish coords to comfy hoodies and classic t-shirts. Perfect for your Diwali vacation, these outfits cater to various travel destinations. What sets them apart is their size and inclusivity, making it a thoughtful gift for your dad to elevate the journey together.
A) Co-ords for Island Vacation:
Escape to paradise with ZU's stylish co-ords. Effortlessly chic, these sets keep you cool while embracing the vibrant spirit of Diwali on the islands.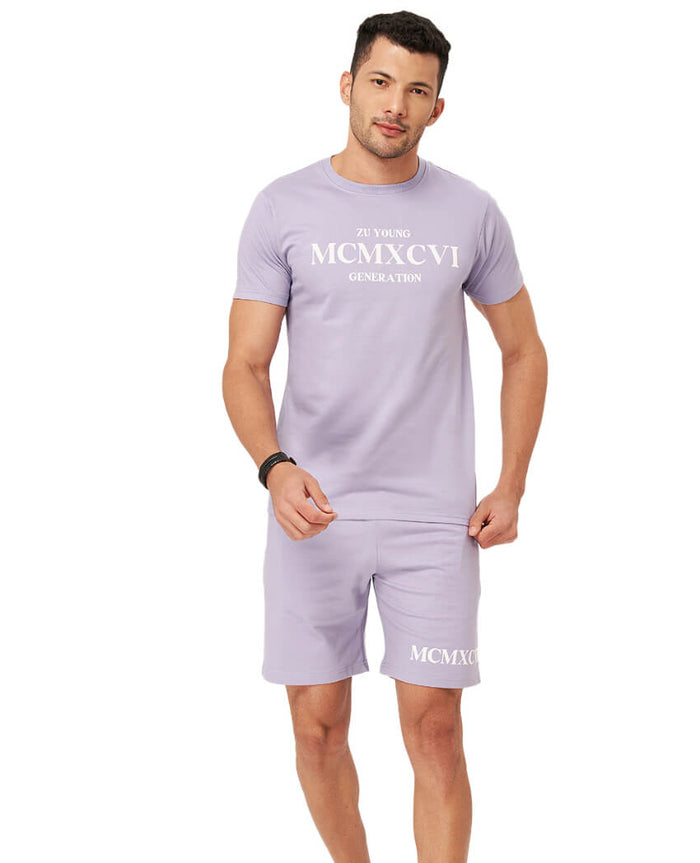 B) Hoodies for a Vacation in the Hills:
As you head for the hills, wrap yourself in ZU's cozy hoodies. Warmth meets style, creating the perfect ensemble for Diwali nights in the tranquil mountains.
C) Polo Tees for a Short Break in the Vineyards:
Sip and swirl in style with ZU's polo tees. Elevate your vineyard experience with these sophisticated yet comfortable pieces, ideal for a short Diwali break.
D) Sweatshirts for a Safari in the Wilderness:
Embark on a wild adventure with ZU's rugged sweatshirts. Designed for the intrepid explorer, these outfits blend fashion and durability seamlessly.
Conclusion:
Illuminate your Diwali travels with ZU's fashion-forward collection. By focusing on comfort, functionality, durability, and fashion, you're not just packing clothes; you're carrying a style statement. Let ZU be your travel companion as you celebrate Diwali in every corner of the world. Happy and stylish travels!
Leave a comment